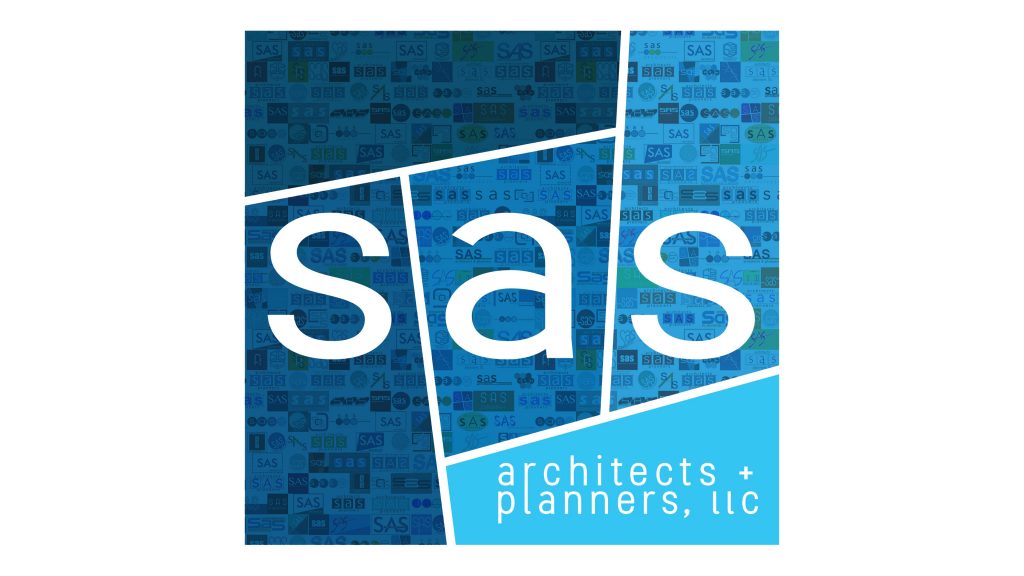 In my Design 1 class in college, our professor asked, "What is design and what is the purpose of designing something?" While we stated some perhaps obvious answers about art and the act of creating, none of our answers appeared to hit the mark. He later told us, "Design is meant to provide a solution for a need or perhaps more simply, resolve a problem."
At SAS, we wanted to take a fresh look at our logo, considering our long standing history and where we find ourselves today. Does branding matter and should our logo be updated? Will people recognize us? How can we communicate better with our clients and colleagues? Do we have a brand name and do we want to change that? We took these questions to the drawing board and began work on a new logo. This all happened in-house, which was a fun and different avenue for our team to spend some time thinking about Design + Process.
Initially, we needed to define our goals for the logo, just as we prepare when designing buildings. We needed a program and desired direction on the changes. We quickly understood that we wanted to add color that could bring an entirely new emotion and life to the idea of SAS as a brand and company. A fresh and updated font was also important because we wanted a cleaner overall look. These we found to be very important to the decision making process.
We began by having in-house design charettes to share ideas and talk through what worked and what didn't. This brought most of us back to college studio which was invigorating by itself — the sky was the limit! Was the logo going to be horizontal or vertical? Would it have architectural features? Could it be circular or did it need to be some other geometry? Initial concepts were sketched out, which helped us visualize ideas and desired proportions. Hundreds of concepts later, there were times when we had a strong sense that we had finished and come to a solution! But as design often goes, the next day another thought came to light and broke the mold. The design process tells a story as you work through various ideas, reassess the program and have breakthroughs in how it needs to work. As we continued to explore ideas, we had several viable options and began taking the next step of inputting the designs into graphic programs. This process helped us solidify a final selection of colors and font. Sometimes it seemed like there were too many cooks in the proverbial kitchen, but ultimately the more designs we produced, the more comfortable we became with our final concept. As Thomas Edison once said, "I have not failed, I have just found 10,000 ways that it won't work!" Enjoy this video showing our journey from initial concepts to the final design!
We are pleased to reveal our new brand through our new logo and website. Please take a look around and enjoy yourself. We look forward to providing the same great services you expect from our dedicated team. More posts coming soon on other Insights and concepts we are excited to share with you.