On the Boards
Did everyone blink and August was over!? We had another busy month! We have been transitioning from one project to the next – with several deadlines to meet. The beginning of the month was busy working on a K-12 school in the city. We pulled together three schemes – a contemporary vibe, subdued primary colors, and vibrant cool colors! There are parts to each scheme that we both like,  below is a sneak peek of one scheme. We're excited to get the clients feedback!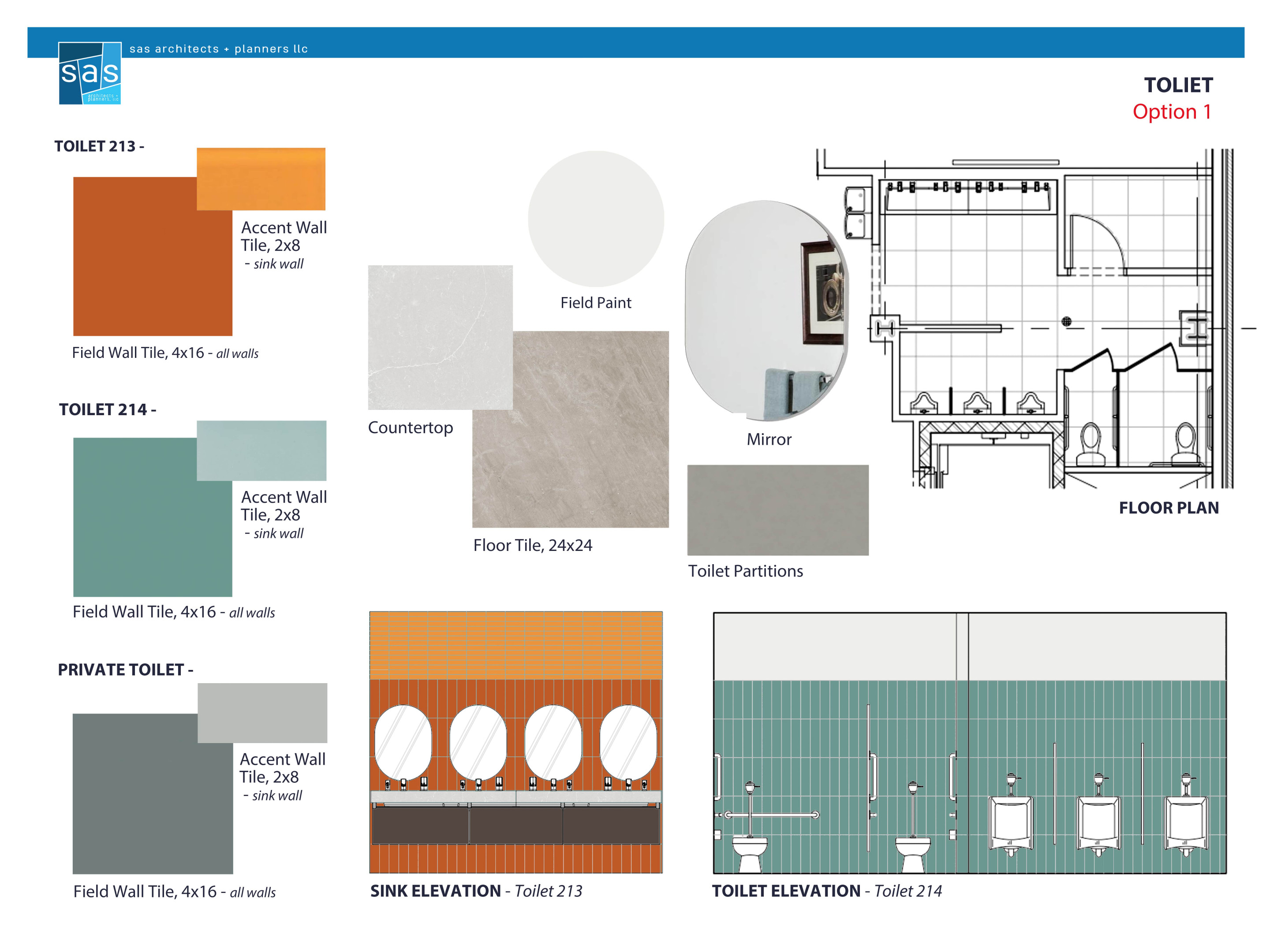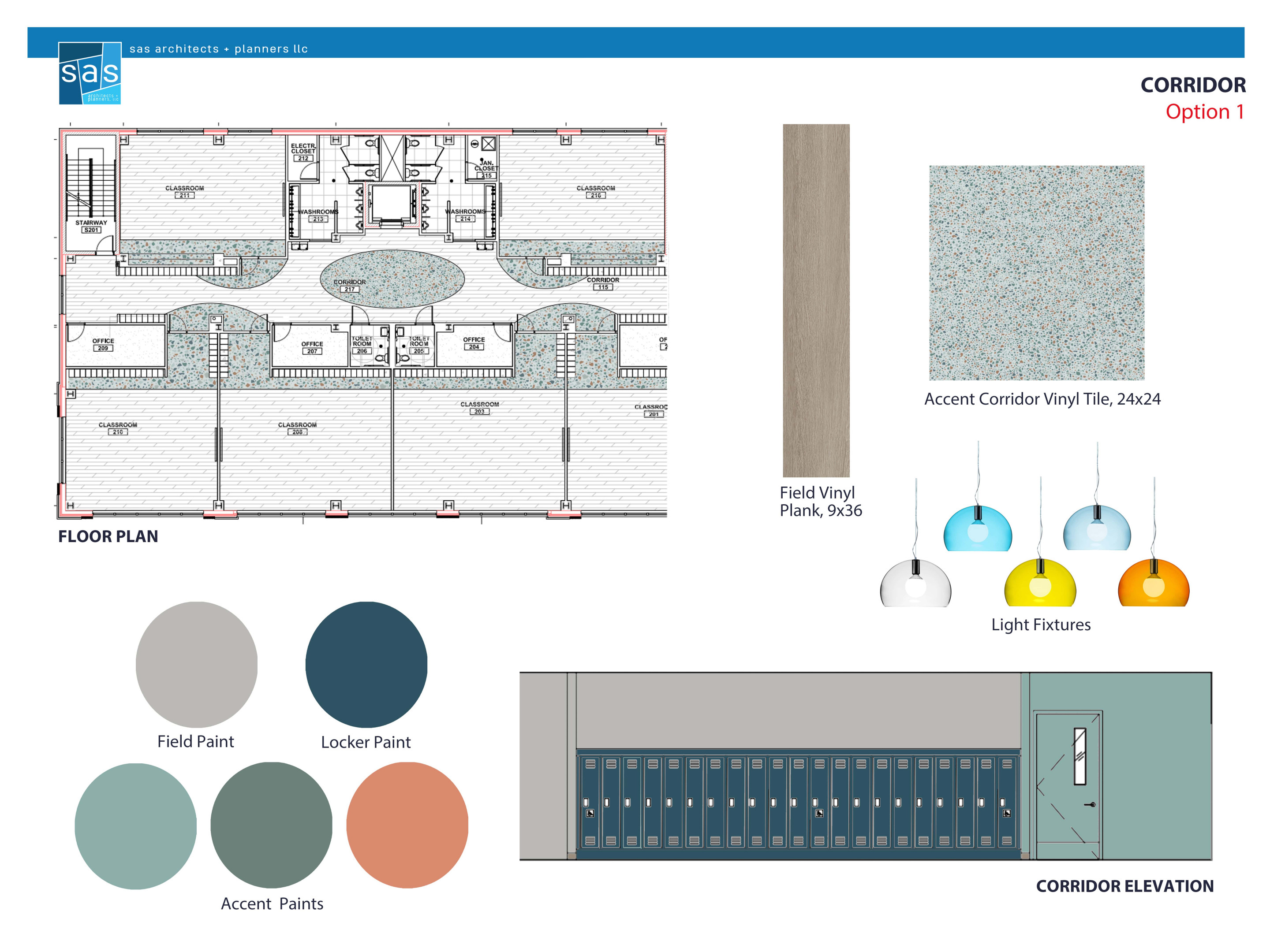 Rep Round Up 
This was a hard month to meet with reps. Katie spent most of the month working from home and Karina spent it on the beach….
Click on the images for links to the manufacturer's website.
Happenings
Unfortunately, we weren't able to join in any extracurriculars, this month. We're looking forward to a long weekend and hopefully a little R & R before another busy month kicks off!!
Stay safe out there!!
Till then, see you next month!
Katie & Karina, aka Sassy K's