On the Boards
Last year didn't go exactly as any of us planned…so, we're excited for a new year and a fresh start. We did start off with an injury. Karina sliced her thumb with an exacto knife and needed stitches.  She is on the mend!  Our coworker shared that when your year starts off with something bad, that will be the worst of it. We're hoping that is true, not just for Karina's thumb, but for everyone!
Currently, we have three remodeling jobs under construction. The first project is in Waukegan and should be completed in the next month. Due to Covid protocols, we haven't been able to visit the sites, but our Project Manager has promised to take pictures when he does his walk throughs. For now, we have included renderings from our presentation. We're excited to see the final installation!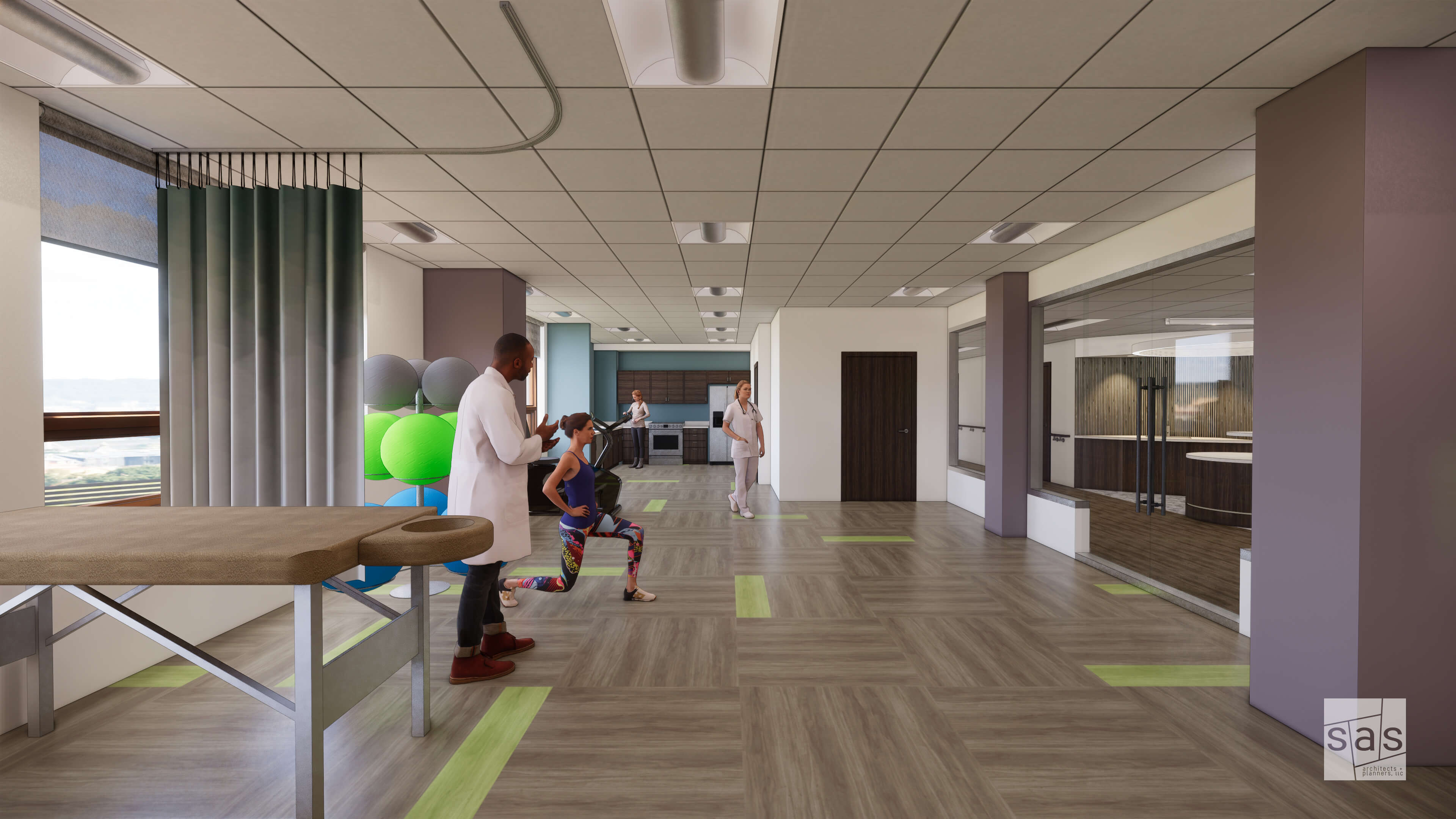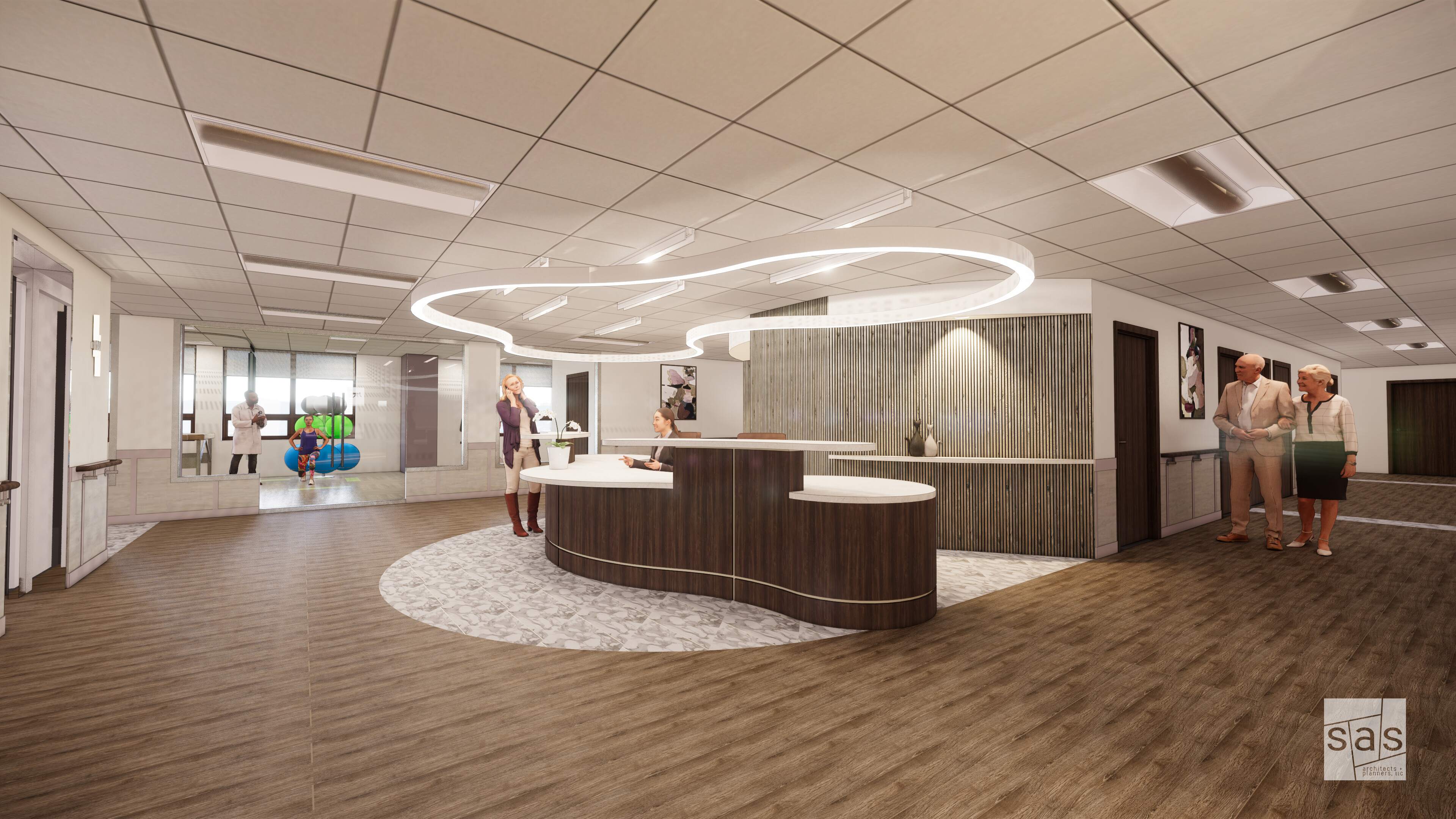 Rep Round Up 
We're starting our year off with a very clean and organized library. We're looking forward to when we can welcome clients and reps back into our office. While virtual appointments have been an adjustment, they have kept us in the know. Recently, we've had some fun appointments!
Our OFS ladies, Stacey Harloe and Char Rheault shared a great presentation of new product releases that were for NeoCon. We liked the updates to the Obeya and the simplicity of the Sole chair.
TileBar with Dee Rundell – this company is new to us, but we're looking forward to specifying in the future. The options seem endless from porcelain to marble, something for any application!
Architex with Richard Atlas – always fun to catch up with that Mather Ranger! He highlighted their new collection of Tekloom, these fabrics are great options for future projects – especially in the time of Covid. Also, we liked Bargello, Mahony, and Spree.
Click on the images for links to the manufacturer's website.
Happenings
Not a whole lot of happenings to report. We have been working from our office full time since June. It was quite an adjustment to work from home. We missed our library and we missed our team! In order for us to be back in the office, we have to follow a few protocols, but it's nice to get back into a routine.
We have been so fortunate to weather this past year together – there have been a lot of ups and downs but don't worry, we've maintained our sassiness throughout!
It's been too long, we're excited to be BACK!! In the meantime, follow us on instagram:
@sassyks_sas
@sas_architects
See you next month!
Katie & Karina, AKA Sassy Ks