On the Boards
Meetings, meetings, meetings…was our month of October! Every week we had a meeting to prepare for, which made the weeks fly by. We met again for the conference center and finishes have been approved, but we're running into crazy lead times, like everyone else, for furniture. One lead time was 30+ weeks, which is hard to believe, to have to wait that long for furniture! We have presented alternate options, that have cut the lead time in half, but it's not guaranteed those dates are firm. I guess patience is the name of the game till supply chain issues are smoothed out.
Just last week, we met with a new client to present two schemes for their office remodel. The project consists of 13 offices, about 20 workstations, and a few meeting rooms. The client was open to options, but stressed as they preferred neutrals. We had one scheme that played off of their logo, with bright green and blue accents and another scheme that had more subtle accents. The overall presentation went very well, the conversation was mostly focused on office furniture and workstations. One main item we discussed at length was what types of storage was needed. They've noticed their current storage was under used or filled with clutter. After our meeting, we gave our client some homework to review and discuss with their team, to decide what was needed to build the best work environment.
With all of our projects, we want to develop a layout that makes most sense for the client and their team, not what people think an office is supposed to look like. What might work for one office, may not work for another. There are endless options, in our industry, to develop a layout that will create the best solution for each client.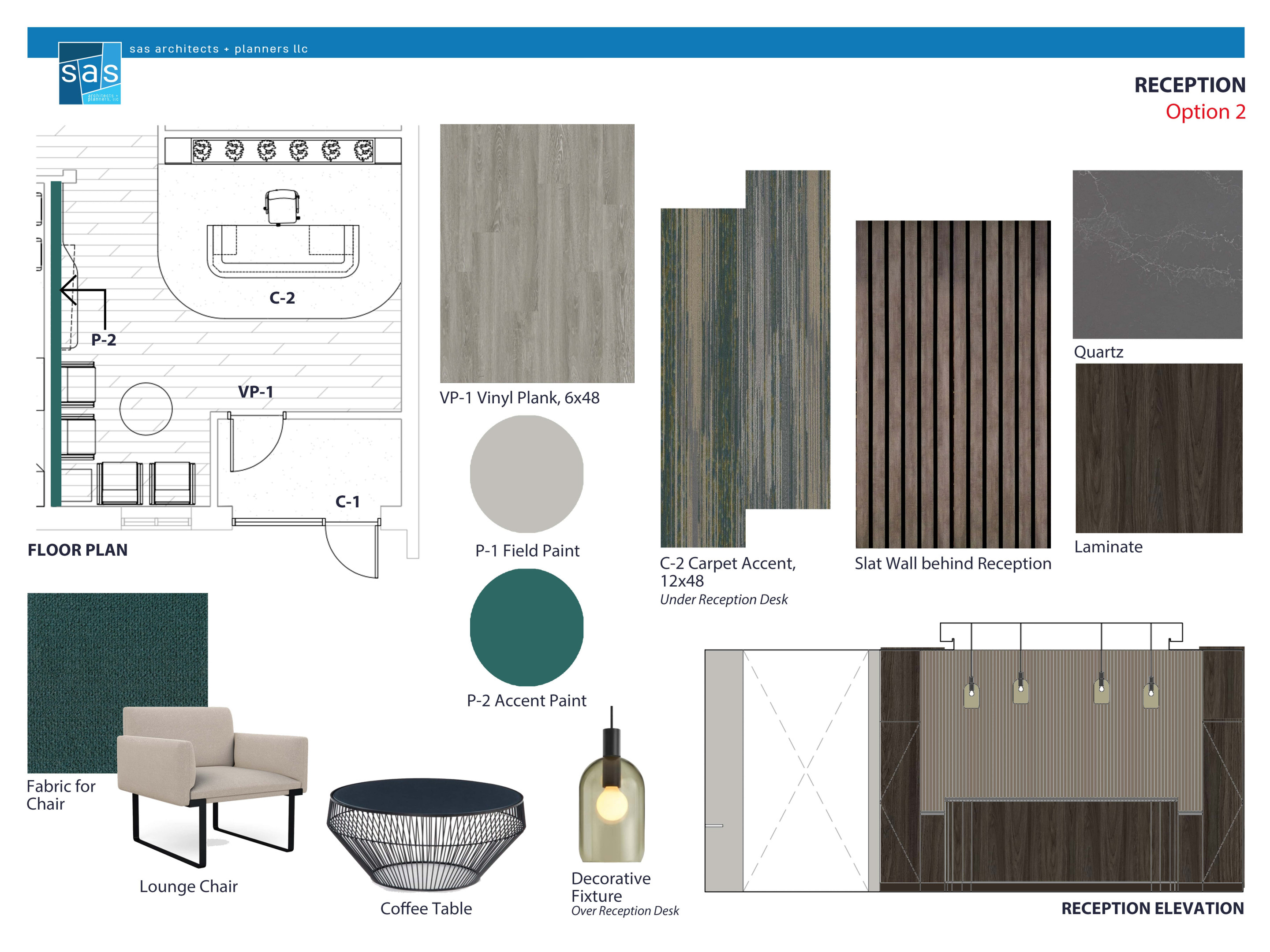 Rep Round Up 
NeoCon started our month out, but we still met with several reps during the month. We had a good mix of textile, flooring, and furniture presentations.
Click on the images for links to the manufacturer's website.
Happenings
NeoCon was back this month! We were apprehensive on attending, but overall it was a nice day. The crowds were smaller, which we liked, so we were able to see more than past NeoCons. It was great to see furniture and materials in person, and catch up with industry friends, that we haven't seen in awhile. The trends seem to be more relaxed pieces, tubular frames, and soft hues of green and natural tones with splashes of color, lots of maroon, some were calling it Black Cherry. Below are some highlights from the day!
Hope everyone had a safe Halloween, can't believe November is here!! Check in next month 🙂
sassyks_sas | sas_architects
Katie & Karina, aka Sassy K's